The second Act of seven Acts In Puppeteer. Takes place in the Moonwood.
Act 2 - Curtain 1
After claiming the Knight's power, Kutaro vanquished Tiger and escaped the Black Castle with the Witch, Ying-Yang, and Pikarina. Where would fate lead them next? Act Two starts here.
Summary: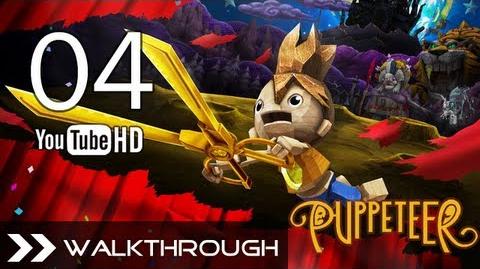 Act 2 - Curtain 2
The Moonstone was Kutaro's only ticket home to Earth. Newly armed with the Ninja's bombacious powers, Kutaro continued to scour the Moonwood in search of the despicable Rat.
Summary:
Act 2 - Curtain 3
Rat's callous lies had brought the moonwood to the brink of ruin. and while his defeat added another moonstone shard to Kutaro's pile, a new adversary had already slithered within striking distance.
Summary:
Ad blocker interference detected!
Wikia is a free-to-use site that makes money from advertising. We have a modified experience for viewers using ad blockers

Wikia is not accessible if you've made further modifications. Remove the custom ad blocker rule(s) and the page will load as expected.