The fifth Act of seven Acts In Puppeteer. Takes place in the Halloween Ville.
Act 5 - Curtain 1
At last, bull and horse had been beaten and Kutaro's pride restored. But pride comes before a fall, they say, expect plenty of dark twist and evil schemes as we stride into what I like to call…"Act Five."
Summary:
Act 5 - Curtain 2
After braving the SnackerBosk and taming its watchdog, our hero finally met his match---a house of dangerously delicious confections. But try as he might to resist, Kutaro's fate had already been sealed by the belt about his waist….
Summary: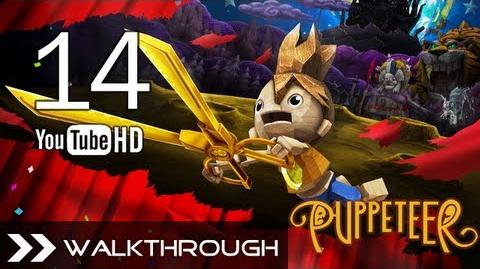 Act 5 - Curtain 3
Kutaro survived the most "larduous" of tasks----a gauntlet of tummyaches and toothaches. After fasting as fast as feasible, he made his way to the graveyard to find the mayor…and hopefully a key to the stolen moonstone pieces.
Summary:
Ad blocker interference detected!
Wikia is a free-to-use site that makes money from advertising. We have a modified experience for viewers using ad blockers

Wikia is not accessible if you've made further modifications. Remove the custom ad blocker rule(s) and the page will load as expected.